Fully Accredited Care
Our High-Quality Care services are compatible with the major Health Insurers.
Loving later Life
At Beechwood House our skilled & experienced team provides permanent & short term (respite) residential & dementia care. We get to know your loved one well, so we can tailor all aspects of their care & lifestyle to their needs and preferences. It's about making certain residents can feel welcome, secure and enjoy their days.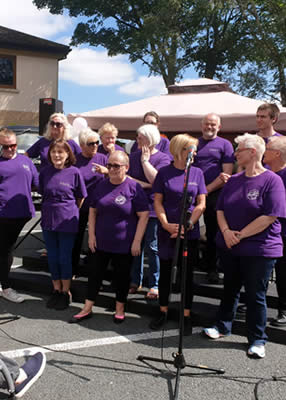 Living at Beechwood House Nursing Home is all about having choices, being independent, and enjoying a fulfilling lifestyle. Situated by the banks of the river Arra, in the vibrant town of Newcastle West in County Limerick, the house was originally built in 1843 and is a fine example of early Victorian architecture. Over the years Beechwood House has been tastefully expanded to include a suite of purpose-built Residential rooms and state of the art Care Facilities.
Residents are invited to enjoy a wide and varied choice of social activities as part of our social care programme, from live music three times weekly, arts and crafts, baking. We offer mass weekly and daily rosary. There's also Yoga and exercise to music with our Physiotherapy team.